Other materials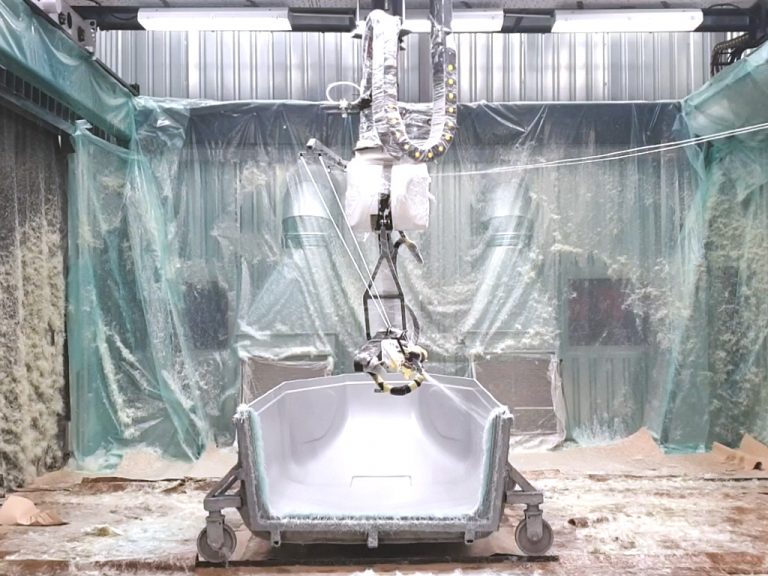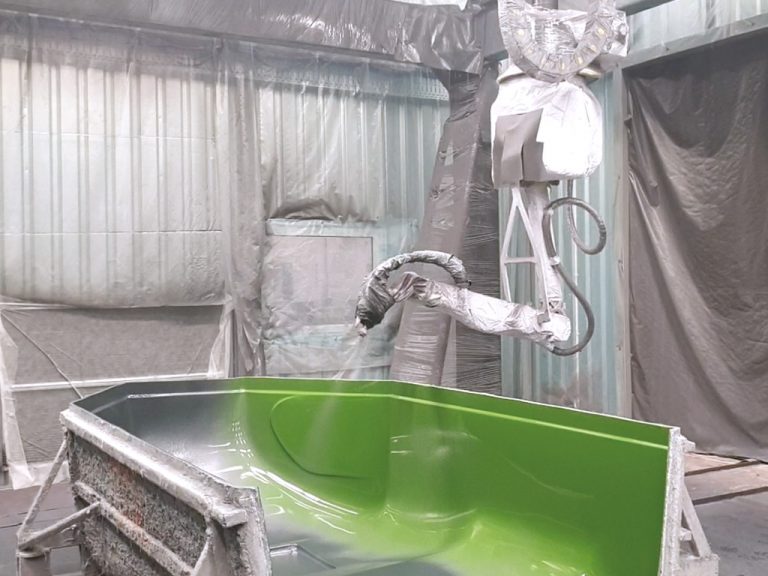 In addition to the painting industry, Lesta robots have other uses:
In the field of nautical production, such as swimming pools and more, Lesta robots are also used for spraying fibreglass and gelcoat. For this purpose, we have a specific plug-in called "fiberglass package" that can be activated in the Lesta software LECROB ROBOT MANAGER, installed in each Lesta robot.
This plug-in implements several functions:
AUTOMATIC WASHING POSITION AFTER EACH CYCLE
GLASS FIBER DISPENSING DOSAGE
MANAGEMENT OF GELCOAT AND RESIN VALVES
Both the Lesta LEBOT IA6 robot and the C5 model are widely used for gluing plywood and insulating panels. By mounting special glue spray heads on the wrist, it is possible to completely cover the surface even for complex geometries.
We can set systems for painting glass, denim, fabrics, ceramics, carbon fibre, paper, food and many others.
If you have a query please get in touch.
We are at your disposal.