Wooden boxes of various shapes painted automatically with EasyPROG 3D scan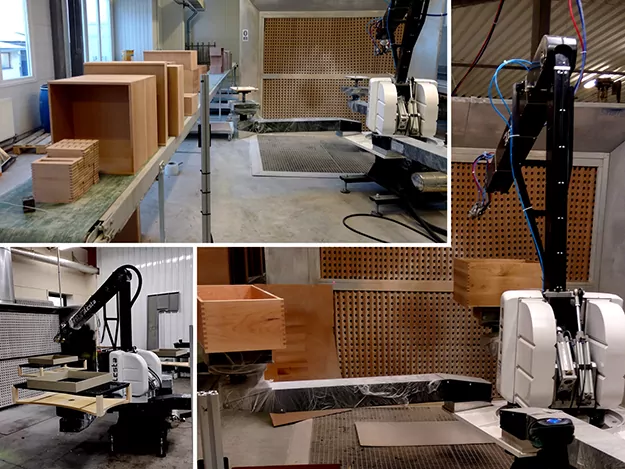 Easy PROG 3D Scan is software associated with a 3D scanner used with the carousel system. This scanner is able to identify the surface load of three-dimensional objects and generate a painting path autonomously.
Directly from the Robot Controller screen it is possible to create specific recipes for each type of product that needs painting. Each program can then be recalled by reading the barcode though a scanner or directly from the touch screen.
Certifications
We are "100% Made in Italy" certified
We are proud to announce that since 31/05/2021 we are awarded the prestigious "100% Made in Italy" certification. This not only means that the company ownership is totally Italian but also that Lesta products are manufactured entirely in Italy, made with Italian semi-finished products or of certified quality and first choice. It means that all designs and planning are exclusive to the company and our robots are made with the care and attention to detail typical to high Italian quality. The Lesta registration number is IT01.IT/2380.051.V and you can check it at the link.