Fiberglass, gelcoat and topcoat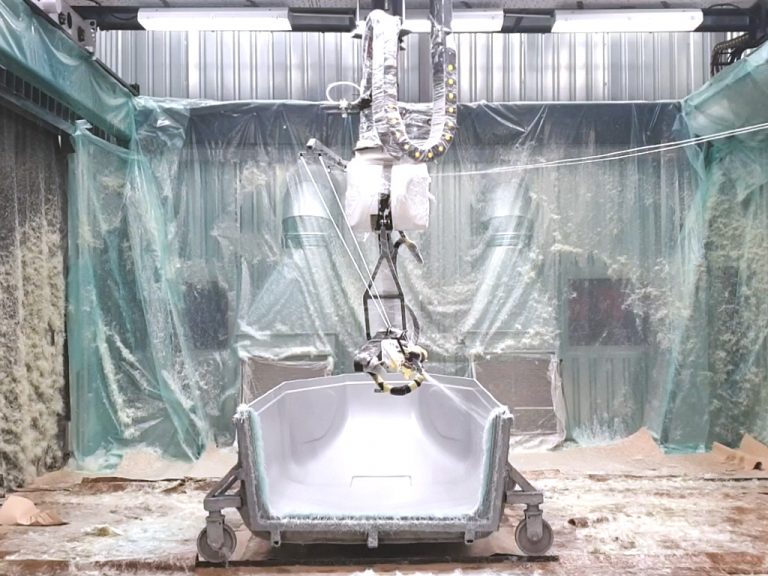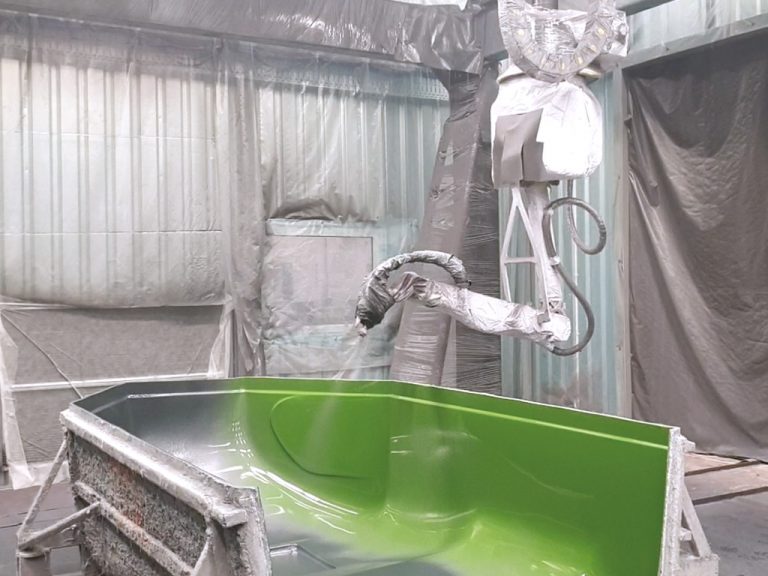 In addition to the painting industry, Lesta robots have other uses:
In the field of nautical production, such as swimming pools and more, Lesta robots are also used for spraying fibreglass and gelcoat. For this purpose, we have a specific plug-in called "fiberglass package" that can be activated in the Lesta software LECROB ROBOT MANAGER, installed in each Lesta robot.
This plug-in implements several functions:
AUTOMATIC WASHING POSITION AFTER EACH CYCLE
GLASS FIBER DISPENSING DOSAGE
MANAGEMENT OF GELCOAT AND RESIN VALVES
If you have a query please get in touch.
We are at your disposal.